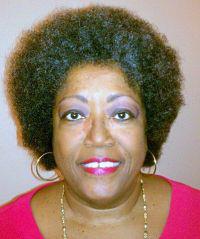 "Make voyages. Attempt them. There is nothing else."
~Tennessee Williams
Sheila D. Gatling is currently a principal with the consulting firm of Executive Performance, LLC. After a 34-year career teaching in public schools and higher education, she transitioned easily into the role of corporate trainer and grew new professional muscle as a successful entrepreneur in the educational technology sector.
Gatling graduated from Central State University, a historically black college, located in Ohio with a degree in Elementary Education. She earned a Masters degree in Education from Hofstra University and completed a Professional Diploma in Educational Administration from Brooklyn College. Believing that all people – especially, all children can learn – she designed and implemented the same curricula through which both basic skills and honors students achieved success.
Prior to her retirement from the classroom, Gatling gained significant expertise in integrating free open-source technologies, including Moodle and Linux, into classroom practice in both middle school and higher education learning environments. She mastered the practice of delivering blended instruction to K-12 learners and teacher education programs. Toward the end of her teaching career, she co-facilitated several global, online Moodle instructor communities of practiced providing support and training.
These experiences led to the next chapter of her professional life upon retirement in 2005. Along with her Executive Performance business partner Gina Russell Stevens and Tom Murdock, Gatling co-founded Moodlerooms, Inc. in Baltimore, Maryland. In 2012, after seven years she exited this award-winning educational technology company when it was purchased by Blackboard in 2012.
Notwithstanding her successful run in the role of entrepreneur, the title which best defines Gatling is educator. Despite obtaining her superintendent's credentials, she remained an effective and enthusiastic middle school teacher in a Long Island, New York public school for 34 years.
In her "spare" time Gatling served as a union activist and leader for her local union and New York State United Teachers and she co-authored the book The Black College Guide. For over 40 years, she has been an active life member of the national public service organization, Delta Sigma Theta Sorority, Inc.